Simple Answer: Great Returns
An example of how timber investment works: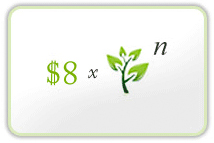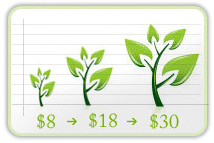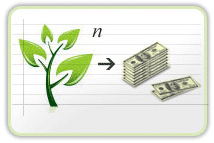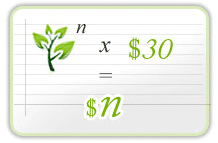 Say you invest approximately $6-$8* per tree.
As the trees grow they increase in size and value.
At harvest the trees can be cut and sold for between $25-$30* per tree
You do the maths.
*Based on Current Forestry Projects
The global demand for timber has continued to increase year after year, and with timber products becoming increasingly popular, the worldwide demand for timber and timber investments is likely to continue its strong growth.
Future demand and supply of forestry products
1) Global timber consumption is expected to increase by at least 20%* by 2010 and by more than 50% by 2050.
2) 1/5 of the global forests have been cleared since 1950 alone.
3) At present 10 times more forests are lost than re-planted substainably.
4) Nearly 50% of all commercial wood consumed is used for paper, printing through personal computers alone is estimated to consume 115 billion sheets annually.
5) Paper consumption since the 1950's has increased six times.
6) Building and construction accounts for 25% of global timber used. Estimates suggest that 81 million new buildings will be built by 2010*
7) New techniques have been developed to produce bio-ethanol from wood fibres by extracting cellulose. It is widely felt that bio-fuel produced from food crops is unsustainable and will push up the price of basic edible commodities leading to global food shortages.
8) The biggest consumer of timber is America with the average American consuming a 100 ft tree on average every year.
9) Fast growing developing nations like China are expected to substantially increase the global consumption of timber.
*Based on 1996 USA government figure.