Invest in French Vineyards
Did you know Greenwood Management also has
a vineyard Investment arm called Vineyards Direct?
Vineyards Direct deals in the acquisition and sale of vineyards to institutional investors, giving anyone the chance to invest in French vineyards.

For the common investor a French vineyard investment can sometimes bring romantic notions before common sense and is both time consuming and capital intensive.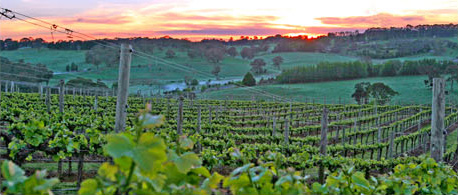 (Investments start at between €500,000 - €2 million)
The right amount of acreage to run a vineyard can vary from country to country and can be profitable with as little as 10 acres in France or Italy for premium grape growing soils. Sites of this size can yield long-term investment returns of 20% per annum dependant of grape growing contracts and availability of French vineyards for sale, making it an attractive alternative investment option.

Profitability is not always going to become a reality with vineyard investments. And even with a good system in place for sale and a quality vineyard, owners can aim at an annual profit within the region of between 4 to 5 percent.

(Source: Global Vineyard Investments an Overview Vineyard Properties in USA).

1) A study by MKF Research in 2005 based on Californian vineyards concluded that the high-end producers of wine in the region need to plant an additional 18,000 acres by 2010 to keep up with the demand.
2) An estimated $13.7 billion aggregate value of California vineyards and $14.1 billion of wineries represents a potentially significant untapped investment opportunity.
3) In the Napa area the average cost per acre of planted vineyard is approximately €120,000 per acre, with unplanted sites at prices of approximately €60,000 per acre.
4) Development costs including operating costs will add approximately €20,000 – €40,000 per acre.
5) In some areas of Chile and Argentina land can however be secured at between €3,000-€4,500 per acre.
6) The average Napa vineyard value has appreciated at an approximate annual growth rate of 12% since 1967 outperforming most global stock and bond indices.

Vineyard Properties in France
•Many French vineyards have fallen in value. For example, a vineyard property in Bordeaux that would have cost around €11,000 – €12,000 per acre in the 1990s can now be bought for between €6,000 – €7,500 per acre. This drop in value can offer knowledgeable investors a potentially exceptional return on investment.
• In Bordeaux areas such as St Emilion and St Estephe have been hit even harder. For instance a St Emilion Grand Cru Classé vineyard property can now be sourced for approximately €130,000 per acre, which is about 40 per cent cheaper than a values a few years back.
•First growths have of course held their value and can run as high as several hundred thousand per acre, depending on the property.
•Institutional investors like Credit Agricole are currently looking at these potential investments.
• Burgundy vineyards averaged approximately 5% growth over the past 30 years.
•High quality properties in Bordeaux, depending on area site and classification, have increased at an average of approximately 10 -15% over the past 25 years, however a large proportion of lower quality sites have lost money.
Current institutional global vineyard investment projects.
• Premier Pacific Vineyards: based in Napa have raised 2 funds at approximately $200 million (mainly from CalPERS). Currently Premier are raising a third fund for an additional $250 million to develop premium vineyards over a 4-6 year period, on average they are looking to generate a return of approximately 14% - 20%.
• AXA Millésimes: the vineyard investment arm of AXA insurance have invested and taken control of a number of Grand Cru quality properties throughout Portugal, Hungary and France. Wine's currently produced include (among others) Pichon Longueville, Château Suduiraut and Quinta do Noval. AXA Millésimes take a long term approach to vineyard investment by diversifying there portfolio. Currently AXA is looking at a number of properties to expand their holdings, extending into Spain and New Zealand and other locations that fit within the diversification plan.
• Société Générale: has invested and have been consistent with their vineyard investment philosophy since the 1980's.
• Fortress Investments Group: commenced their involvement in the vineyard investment sector with a purchase of a Napa estate (Baritelle) last year. This acquisition is currently viewed with a potential time horizon of between 10-15 years.
• Others currently involved include -
(i) Crédit Agricole
(ii) Saiagricola
(iii) LVHM
(iv) Credit Foncier
(v) Great Southern Plantations
(vi) AGF
(vii) MAIF

Greenwood Management offers its French vineyard investment product along side the option to invest in timber in Brazil and Canada. An increasing number of individuals and institutional investors are looking to invest in trees or invest in lumber as a way to diversify their portfolios.  People who invest in eucalyptus plantations, for example, often see returns that exceed those made through traditional investments.