Forestry Investment News
Brazil enacts new forest code
22/10/2012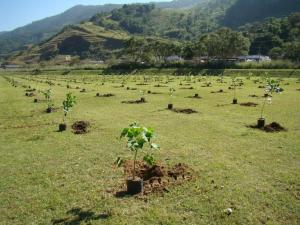 Brazil has enacted a controversial set of new laws designed to protect the country's forestry and land.
President Dilma Rousseff signed off the changes, which will overhaul the forest code that has stood unchanged for decades. In essence, it will clarify the requirements for protecting the country's vast expanse of rainforest.
The law will require the maintenance of forest cover on 80 per cent of rural properties in the Amazon, and on 35 per cent in the central savanna region and 20 per cent in other areas of the country. But its key change is that farmers will now be able to include river margins and steep hillsides when accounting for the total area of woodlands they are preserving, essentially reducing the total area that farmers are required to keep intact.
It has taken years of negotiating to achieve the new code. The farm lobby has been particularly problematic along the way and it has taken a long time to establish an acceptable level of regulation for ranchers and other producers who have edged into the Amazon rainforest in their quest for land.
The previous law, they claimed, was unclear regarding the options for land use in and around the Amazon. This held back investment in a vital sector of Brazil's economy as the country's export market continues to grow because investors were reluctant to put money into any expansions they weren't sure were legal, the group stated.
However, the farm lobby is now complaining that the new law is not lenient enough and will further hamper investment and expansion due to its constricting nature. In fact, it now says that it could challenge the final version in court.
On the other side of the fence, environmentalists are opposed to the bill because it will actually reduce the total forest area that many farmers are required to maintain and do too little to punish those who have flouted the law in the past and engaged in illegal clearing.
But the law will force any farmers who have cleared land in excess of the new limits to replant them. The country's environment ministry has said that this could result in the reforestation of a land area almost the size of Italy - around 30 million hectares.
The rate of deforestation in Brazil has already slowed in recent years due to the improvements in technology that have allowed people to track the rate at which the situation has changed through the use of satellite imagery. Despite this, environmentalists are still concerned as Brazil's ongoing economic expansion will doubtless put further pressure on suppliers.
The introduction of sustainable forestry plantations will go some way to protecting one of the world's greatest natural assets, the Amazon, although further action on the part of Brazil's government will also be essential so it will be interesting to see just how strictly this update to the forest code is enforced.